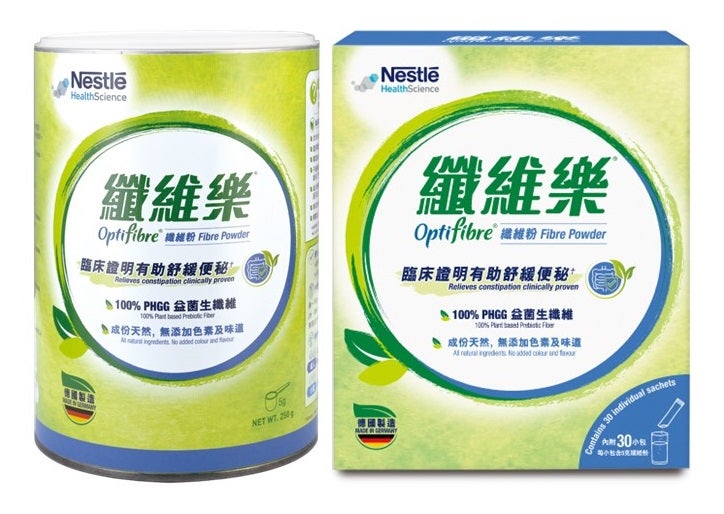 Optifibre™ is a concentrated source of soluble fiber from 100% partially hydrolyzed guar gum (PHGG) that helps promote gut health.
Enquiry: 8202 9876
---
Clinically proven relieves constipation
Relieves bloating and gas
Rebalances the intestinal flora
Designed to be added to hot or cold liquids or foods
Tasteless and odourless, does not alter the taste and appearance of the liquids or foods
Each serving (5 g) of OPTIFIBRE ® Fiber Powder provides 4.3 g of soluble dietary fiber
100% Plant-based
For the management of constipation
Inadequate dietary fiber intake
FOOD FOR SPECIAL MEDICAL PURPOSES
USE UNDER MEDICAL SUPERVISION
Mixing instruction: 
Simple to use and easy to incorporate in the daily routine. Add 1 level scoop (5g OptiFibre® Fibre Powder) to 200ml of liquid (water, coffee, tea or juice etc) or 150g of food (yoghurt or congee etc).
Stir until the powder is fully dissolved.
Recommended Dosage:
It is recommended to use OPTIFIBRE® progressively, adjusting the dosage to individual needs. Start with 1 level scoop per day and if necessary, depending on individual response, increase progressively 1 level scoop every 3 days. Should not exceed the daily dosage of 4 level scoops.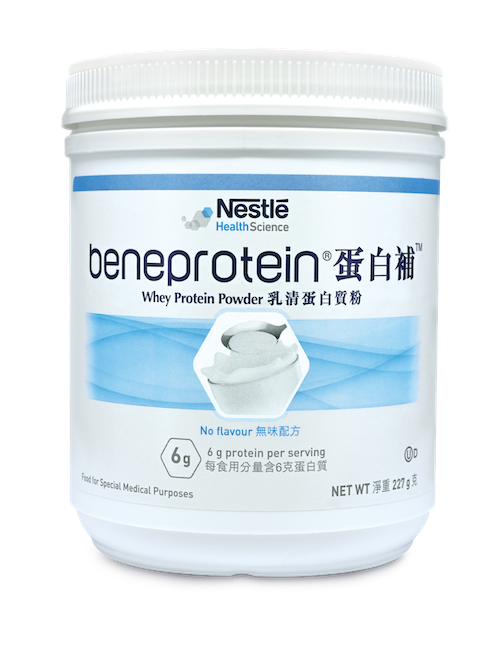 BENEPROTEIN®
BENEPROTEIN® Instant Protein Powder is a concentrated high-quality whey protein powder supplies the protein needed to help maintain muscle, repair body tissue.