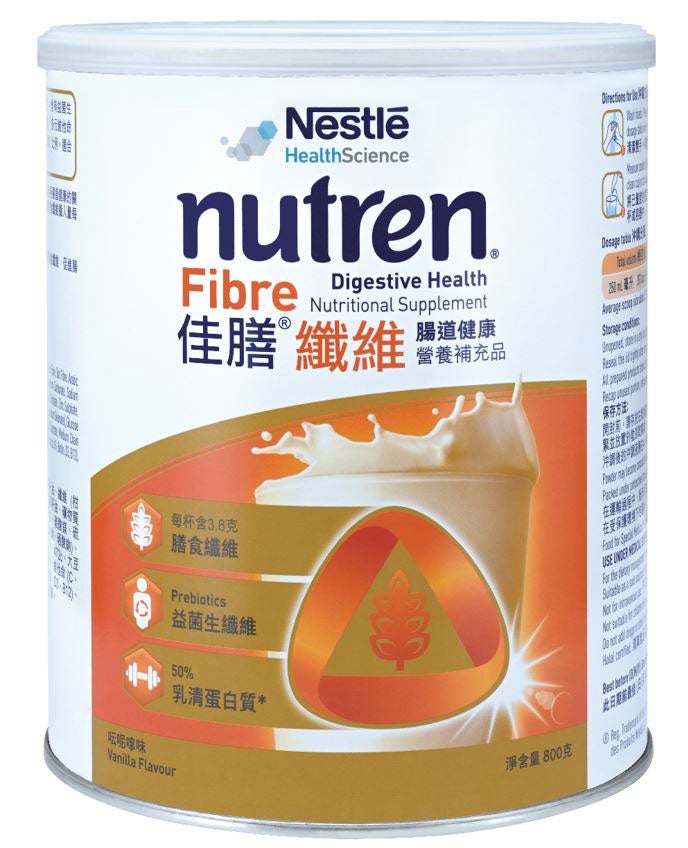 NUTREN® Fibre Nutritional Supplement is a nutritionally balanced formula, rich in dietary fibre and prebiotics. It is good for intestinal health, and may help improve constipation. Provides multiple vitamins and minerals. Suitable for people who cares for intestinal health,  for seniors or for people needing nutritional support as supplement.
Enquiry: 8202 9876
---
Each serving (at standard dilution) contains​ 3.8 g dietary fibre. Dietary fibre and prebiotics help to enhance intestinal health​

10 g protein, It contains whey protein, which is easy to digest and help maintenance of muscle health​

Provides multiple vitamins and minerals for balanced nutrition​

Vanilla flavour


Product contains natural ingredient, tiny darker particles are normal and safe for consumption
For people cares for intestinal health.
Adult and elderly malnutrition
Recovering from illness
Pre and post operation
Ingredients: Maltodextrin, Whey Protein, Calcium Caseinate, High Oleic Sunflower Oil, Fibre (Citrus Fibre, Oat Fibre, Arabic Gum, Fructo-Oligosaccharide, Inulin), Sucrose, Canola Oil, Minerals (Potassium Phosphate, Calcium Carbonate, Sodium Citrate, Sodium Chloride, Potassium Citrate, Magnesium Chloride, Magnesium Carbonate, Ferrous Sulphate, Zinc Sulphate, Manganese Sulphate, Copper Sulphate, Chromium Chloride, Potassium Iodide, Sodium Molybdate, Sodium Selenate), Glucose Syrup, Sunflower Oil, Sodium Caseinate, Casein, Emulsifiers (471, 472c, Soya Lecithin), Choline Bitartrate, Medium Chain Triglycerides, Vanilla Flavour, Vitamins (C, E, Calcium Pantothenate, Nicotinamide, B1, B6, B2, A, Folic Acid, K1, Biotin, D3, B12), L-Carnitine, Taurine, Anti-caking agent (Calcium Phosphates), Coconut Oil, β-Carotene.​
Allergen information: Contains milk, tree nut and soyabean products. 
Suggest standard dilution:​​
By adding 8 scoops (~58 g) of powder to 210 mL of warm water, to prepare a glass of 250 mL (251 kcal) formula drink.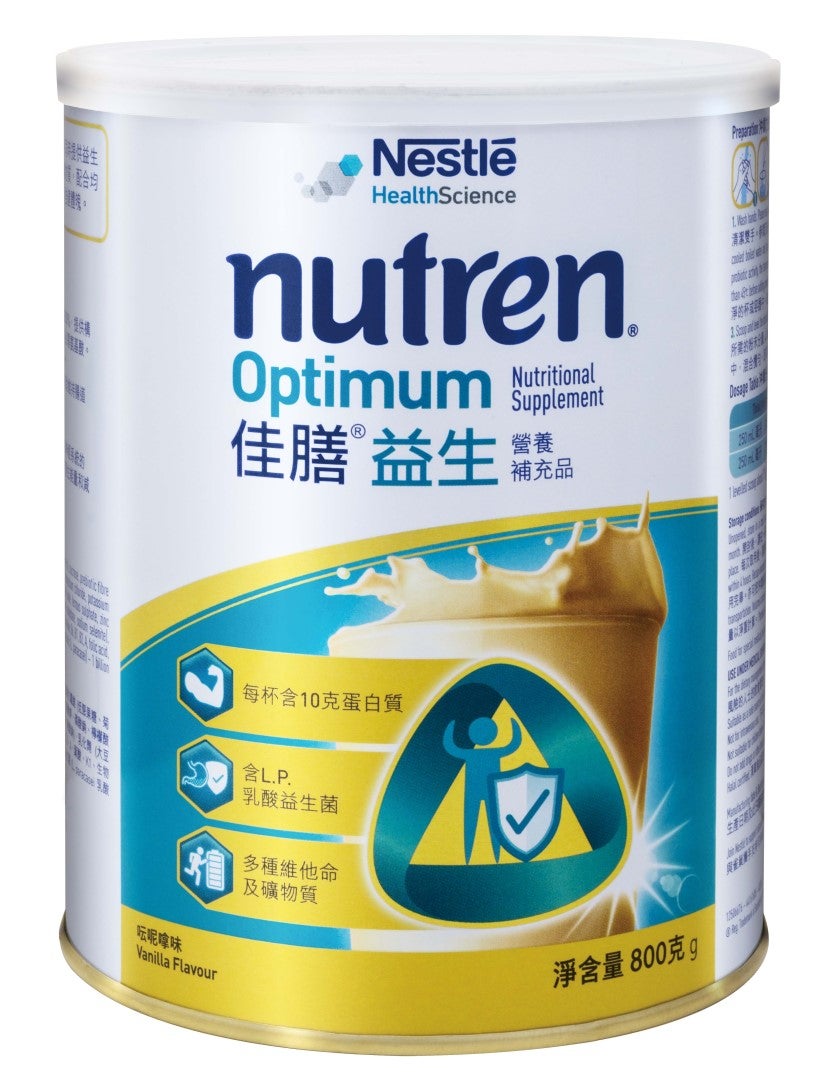 NUTREN® Optimum
NUTREN® Optimum Nutritional Supplement has been specifically design with key nutrients for seniors as supplement, for people at risk of malnutrition, and support recovery.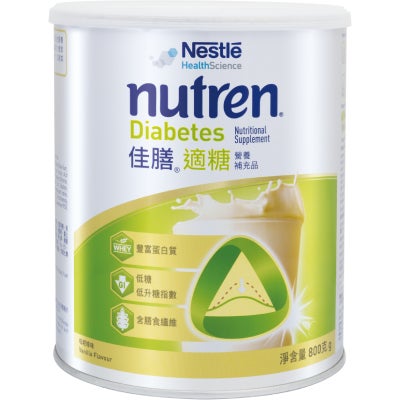 NUTREN® Diabetes
NUTREN® Diabetes Nutritional Supplement is suitable for people concerned about blood sugar.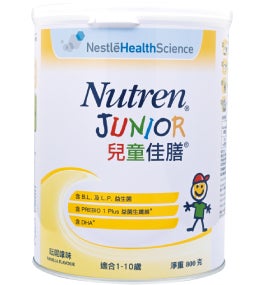 NUTREN® Junior
NUTREN® Junior Nutritional Supplement is a nutritionally balanced diet for the dietary management of children aged 1-10, who are picky-eaters or at risk of malnutrition.